INNERCITY SHAKESPEARE ENSEMBLE
The Innercity Shakespeare Ensemble brings at-risk students into the world of theatre, using Shakespeare's ageless language and eloquent dramatic insight into people and events. Founded in 2010, this innovative and unique program has brought together hundreds of diverse students from South Central Los Angeles: one of the nation's most economically challenged areas. Barriers of ethnicities are erased as our Ensemble explores the 17th Century world of the Bard, resulting in a life-changing impact that can be measured far beyond the scope of production and theatrical performance.
In recent years the ensembles formed through the production of numerous Shakespearean plays have gone on to explore a variety of other inspirational works created by some more modern authors, each one with palpable meaning and message to the players and the audiences alike.
Under Artistic Director, Dr. Melanie Curtis-Andrews, with mentors and industry professionals, hundreds of talented young people joyfully discover their special talents and perform with style before audiences reaching more than 5000 people. In a community blighted by violence, ICSE lives are changed, gang ties are cut. More than 85% of the student performers are in college, carrying their accomplishment far beyond the 4th wall of the theatre into a lasting impact for the future.
Programs begin with casting audition dates around LA, reaching out to disadvantaged students from Elementary Schools, High Schools and the youth acting community within the LAUSD school district. Once cast, rehearsals and theatrical education begins.
Over the past ten years, The Innercity Shakespeare Ensemble has engaged students in the appreciation of the wit and wisdom of "The Bard", enriching their lives with numerous exciting productions.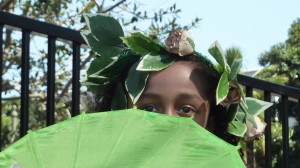 ---