Dr. Melanie Andrews – Chair
Dr  Melanie Andrews is one of those rare African Americans who has directed, performed in, or designed every single Shakespeare Play, including TIMON OF ATHENS and  CORIOLANUS.  Her love for Shakespeare started as a child when  her mother would read Romeo and Juliet and A Midsummer Night's dream to her at bedtime.  "The beauty of the language and the grace of the stories captivated me. I never stopped  loving Shakespeare."
As an adult she continued  her romance with Shakespeare by majoring in theater in college and receiving several advanced  degrees in literature, theater and design from major universities including the University of Southern California.  She has also studied Shakespeare in action at the famed Ashland Shakespeare Festival.  This summer she was invited to be part of a fellowship  program for theater Educators at Juilliard  School in New York City .
She has divided her theatrical career between acting, teaching and directing . She directed over 100 plays in high schools, college and regional  theaters. She has received dozens of awards for excellence in directing, including Best Director Award from the prestigious International Youth theater Association.  Additionally she was named Theater Teacher of the year by the California Theater Teachers Association and the State of California.
Some of her numerous awards include: California. Educational Theater Association. Fall Festival Best ensemble- POSITIVE SECRETS. Best Actor. Javier Barbosa; Drama Teachers of SoCal. Bronze Award for dramatic Scene Ceta. Multicultural award for excellence; World literacy Crusade. Community Service Award; UN award for supporting Human Rights for women; Governors award for. educational theater excellence; LAUSD awards for excellence in theater; CalState. Theater Competition. at Long Beach State University – Best Monologue. Both. first and Second Place; Best Dramatic. scene. first place International youth theater Association. 10 awards for excellence for Production of ZOOT SUIT.
As Artistic Director of Inner City Shakespeare Ensemble she is dedicated to ensuring that inner city kids have the opportunity to learn and perform Shakespeare with the same love that has lighted  her life.
 Cindy Pickett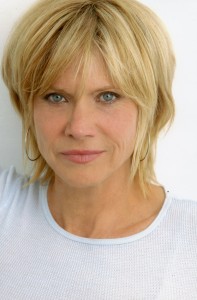 Cindy Pickett is probably best known as Ferris Bueller's mother in John Hughes' cult classic "Ferris Bueller's Day Off". She began her career in the 70"s as Jackie Marler-Spaulding on the CBS soap "The Guiding Light" and traveled to the Philippines to star in legendary French director Roger Vadim's "Night Games".
After that her career took off starring in the critically acclaimed series "Call To Glory" with Craig T. Nelson and Elizabeth Shue, and playing the sexy Dr. Carol Novino in the series, "St Elsewhere" . She also played the mother to Carla Gugina in the film "Son In Law" and mother to Laura Flynn Boyle in the controversial mini-series "Amerika". She also played the wrenching role of a mother whose son is abducted in the mini-series, "I Know My First Name Is Stephen", and starred in the SciFi movie "Deep Star Six" and In Stephen King's "Sleepwalkers".
She has guest starred on a number series as "Cold Case", "NYPD Blue', "Burn Notice", "The Mentalist" and had a recurring role as Cybil Shepherd's best friend on "The Client List". Besides acting Cindy has written her first screenplay which has been submitted to Sundance Writer's Lab, and is an avid photographer.
Cindy did Sally Bowles in "Cabaret", was a back-up singer in a rock and roll band in Houston, was a Dean Martin Goldigger in her youth and did extensive Shakespeare, everything from Desdemona in "Othello" to Titania in "Midsummer Night's Dream".
Cindy was heavily influenced by her dad who was a legendary drama teacher and director in the southwest, Cecil Pickett. He put her on stage at age 6 and she was hooked. His students included the Quaid brothers, Dennis and Randy, Brent Spiner ('Data' on Startrek) Robert Wuhl (comedian and comedy writer) Tommy Schlamme (produced 'West Wing') to name a few.
In addition to mentoring, Cindy serves as the official photographer for Inner City Shakespeare.  She is grateful to have had a brilliant career and can pass on all that she has learned to these very dedicated and talented and brave kids that make up this ensemble.
Advisory Board
Alissa Allen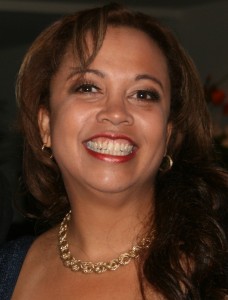 Alissa Allen is the daughter of legendary King of Calypso "The Mighty Sparrow" and has spent a lifetime in media and entertainment with a special focus on global culture. Today her work includes over 20 years of experience leading high-profile communications initiatives and brand development in more than 26 countries.
An Academy Award Foundation Nicholl Fellow and member of BAFTA-LA, Alissa served as a producer of the 2010 feature film Man On The Train, starring Donald Sutherland (Hunger Games, M*A*S*H) and Larry Mullen Jr (of the band U2).  As the former Director of Marketing of the Adrienne Arsht Center for The Performing Arts of Miami Dade County, Alissa was a key member of the creative and financial "turnaround team" selling out 100 shows in 90 days and exceeding budget goals of over $13 million.  Prior to this as Director of the Riverwalk Arts & Entertainment District, Alissa oversaw the groundbreaking artistic, programming and economic development of more than 16 major entertainment companies including The Broward Center for the Performing Arts, The Museum of Art Fort Lauderdale, The Florida Grand Opera, The Concert Association of Florida, Symphony of the Americas, The Miami City Ballet, The Fort Lauderdale Historical Society, and The Fort Lauderdale International Film Festival. She won the Award for Leadership for her service on the Executive Board of the Greater Fort Lauderdale Film Commission and was appointed to the State Cultural Tourism Development Council for VISIT FLORIDA.  She is a recipient of the JM Family Lexus African American Special Achievement Award and the ArtServe Award for Best Arts Collaboration.
Harrison Engle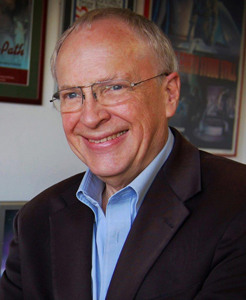 Harrison Engle, Director/Producer with more than 80 films to his credit, Harrison has directed documentaries for nearly every broadcast and cable network.  Most often, his films deal with themes of history, biography and the arts.  Among his films are BENNY CARTER: SYMPHONY IN RIFFS (A&E), THE LOST KENNEDY HOME MOVIES (History), THE INDOMITABLE TEDDY ROOSEVELT (ABC; Emmy Nominee), THEY CAME TO PLAY (PBS), OBSESSED WITH VERTIGO (AMC) and the Native American-themed feature film, THE LEGEND OF TWO-PATH.  He has created tributes for seven ACADEMY AWARDS telecasts, and co-produced the AFI Life Achievement Awards.  He is a past president of the International Documentary Association, and has served on media arts panels for the National Endowment for the Humanities and the Rockefeller Foundation.  In 2012, Harrison traveled to South Korea to speak about film for the U.S. State Department and USC.  www.harrisonengle.com
Ronda Flanzbaum
Ronda is a social service organizer, professional website designer, teacher, performer and community mentor  with a history of providing programs and services for inner city youth and adults.  She is the founder of SWAN, an organization which sponsors programs in the arts that have the goal of being a catalyst for positive change for underserved communities and youth.  Ronda served as the program director for Dome Village, a transitional community which provided shelter and support services for homeless people in downtown Los Angeles, helping to organize programs in the arts, drama, computers, urban farming, health, nutrition, special events, jobs, physical education, and skills development.
Ronda's theatrical credits include being a part of the ensemble for a full scale musical production, "CHICAGO" ON THE BEACH which was performed entirely on roller skates at Venice Beach in 2003.   Additionally, she has performed in numerous choreographed skate dance numbers, music videos, commercials and TV shows on roller skates.
Ronda has taught science to school age youth, and was a graduate teaching assistant in psychology at while at UCLA.  She has also worked as a social worker for foster children and as a research assistant for studies in biology, medicine and social sciences.  While she continues to pursue additional educational goals in computers and other topics, Ronda holds a Master's Degree from UCLA and an undergraduate degree from Brown University.  Additionally, she studied at Stanford University and UC Berkeley.
Ronda currently serves as webmaster for websites that include non-profit organizations, community groups, small businesses, professional service providers, writers, musicians, sports teams, and artists.
Phillip Rhys
Phillip Rhys has developed his acting talent with a diverse range of roles across film, television and theatre. THE SPACE BETWEEN, with Oscar-winner Melissa Leo as part of USA Network's commemoration of the 10th anniversary of the bombing of the World Trade Center Towers.  Rhys was also seen in THE ADVENTURES OF TINTIN: THE SECRET OF THE UNICORN, directed by Steven Spielberg and THE MAGNIFICENT 11, written by Irvine Welsh.Additionally,
Rhys has recently completed production on  WILD SALOMONE, a film written, directed and starring Al Pacino. . The British born Rhys also starred in the blockbuster drama Survivors, which aired for two seasons on BBC and BBC America. This re-imagining of the classic 1970s series was set in the present day and focused on a group of survivors in the aftermath of a devastating virus. Rhys played Al, a rich self-centered playboy who "suddenly and reluctantly finds himself responsible for an 11-year old boy; a challenge that ultimately requires him to be a much better man than he was in his old life."
American audiences are familiar with his powerful performances in the Golden Globe winning NIP/TUCK as Jude Sawyer, Fans of the Emmy winning series 24 knew Rhys as Reza Naiyeer,." That performance established him as one of Hollywood's most sought after young talents and he was nominated by Screen Actors Guild as part of the ensemble for Outstanding Performance in a Drama Series.
In 2002, Rhys was seen in FLATLAND, a 22-episode sci-fi action drama series set in 2010, Shanghai.  Rhys, who co-starred with Dennis Hopper, played Quentin Mitchell, a reformed mob lawyer. Other television credits include BONES, CSI, GLEE, NCIS, SHARK FERTILE GROUND and WAREHOUSE 1Alongside his extensive television work, Rhys is familiar to independent film audiences for his work in PUNKS,, produced by music mogul Babyface, WOUNDINGS with Ray Winstone and Guy Pearce, the Sundance hit KILL THE MAN, co-starring Luke Wilson AMERICANIZING SHELLY and FATHERS AND SONS, both directed by Rodrigo Garcia.
Dale S. Zuehls
Dale S. Zuehls, CPA, JD, PhD, CFF, ABV, CGMA, ACFE has practiced for over 35 years, has taught at several Southern California Universities and held various leadership positions with the Big 4 accounting environment. He also led KPMG's exempt organization tax practice for the Western United States. Dale received his Juris Doctorate from Southwestern University School of Law (Los Angeles, CA) Bachelor of Science Accounting in California State University ( Los Angeles, CA).